Jean-Honore Fragonard captured the rare exuberance and intelligent curiosities that were the highlights of the French Enlightenment while depicting his paintings, drafts, and prints in a fluid manner. With his momentous artistic innovations, he abandoned traditions dictated by the formal structure of the Royal Academy, producing material chiefly for independent clientele. His works flow from an embodiment that expounded on the Rococo Style. Rococo styles ardently captured the passionate and even more erotic jubilation experienced by humanity. Fragonard's subjects are conceptualized clothed in rippling silks, engaged in tender exploits.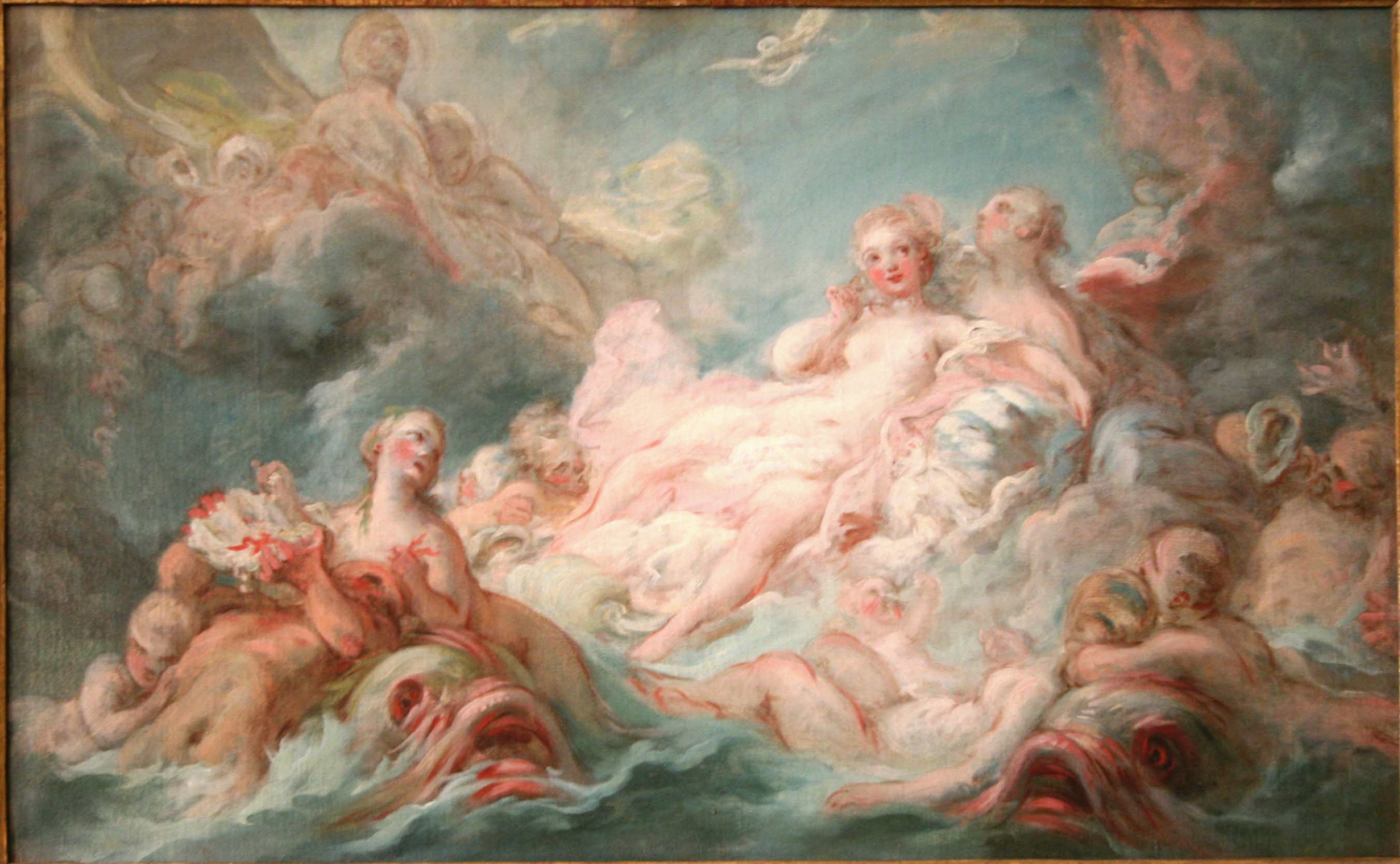 Fragonard was born in Grasse, France, in 1732. Fragonard's family relocated to Paris when he was a boy of six. As a young man, he began an entry-level job at a law office as a notary's clerk and was subsequently fired since he spent much of him time drawing as opposed to working. In 1747, he finally received artistic training when he entered apprenticeship with the illustrious Rococo painter, Jean-Baptiste-Siméon Chardin. He worked diligently for Chardin with great fervor and began work at the studio of Francois Boucher, the most celebrated Rococo artist of that era until successfully competing for the Prix de Rome in 1752. He then pursued studies at the École Royale des Elèves Protégés in Paris followed by some years in Italy at the Royal Academy of Painting and Sculpture.
He was dispatched to Italy in 1756 as a pensioner of the crown and so he remained at the French Academy in Rome until 1761. Subsequently, he was accepted and began study at the Royal Academy in 1765, distinguishing himself as a competent artist with picturesque paintings based on his Italian landscape drawings based on idyllic pastoral subjects. From 1765-1770, Fragonard continued to further hone his craft and establish his methods, lending to much success. He eventually would be known for his entertainingly suggestive erotic portraits of local notables such as his masterpiece, " The Swing", which actually even brought on a barrage of insults by philosophers of the French Enlightenment who labeled his works embarrassingly frivolous.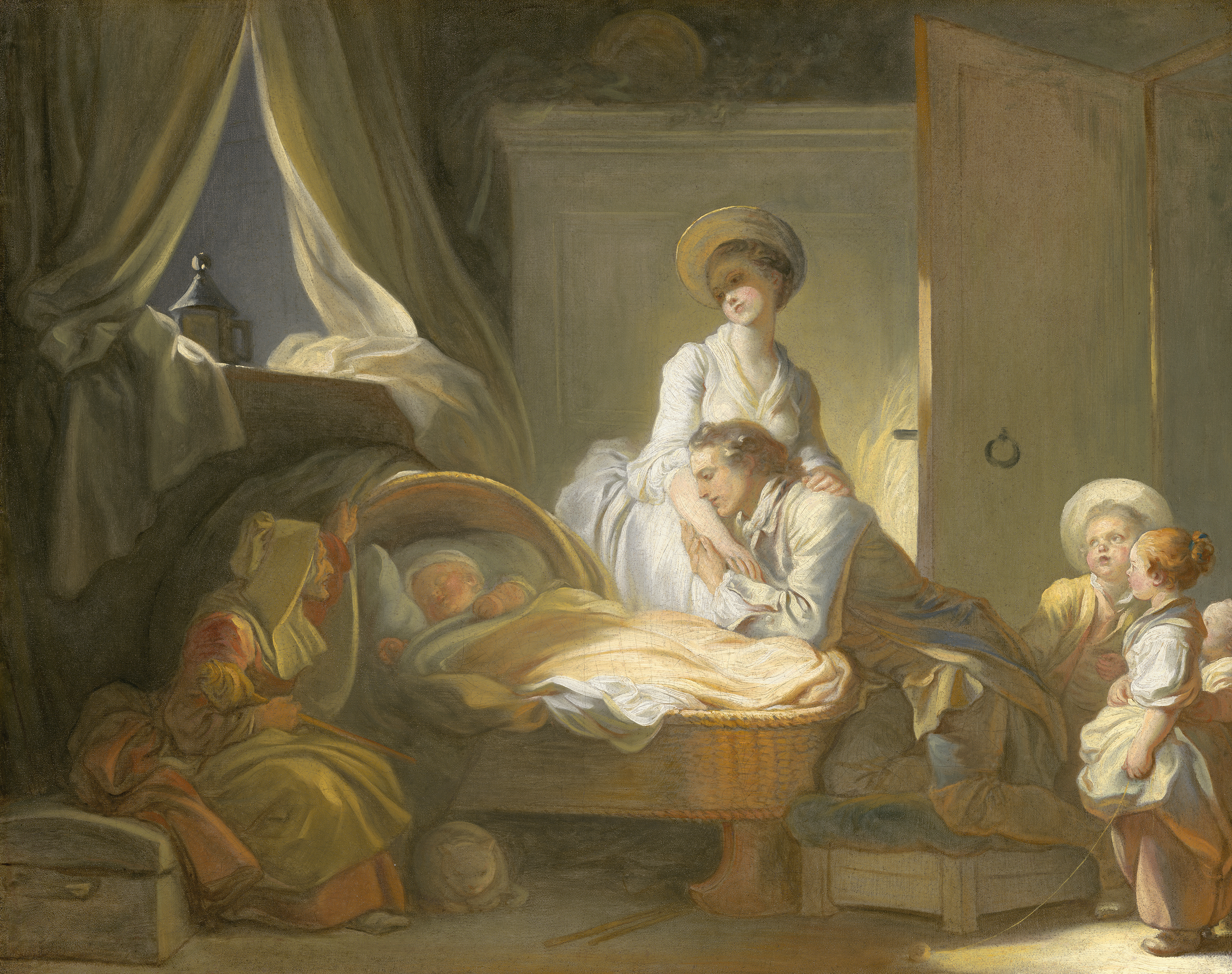 "The Swing", or as it was originally dubbed, "The Happy Accidents of the Swing", is an oil painting in the Wallace Collection in London. Its not only Fragonard's most notable work, but it's also held to be among the masterpieces of the Rococo Era. The painting portrays a young man hiding in the brush, observing a young lady being pushed by her male companion on a swing. It's implied that the voyeur can see up her dress as she soars back and forth on the swing. Regardless of the negative opinions expressed by some, Fragonard received an abundance of commissions often from the government However, private commissions, particularly from the Madame du Barry, Louis XV's notorious mistress, were abundant for him as well.
Fragonard married Marie-Anne Gérard in 1773, who was herself a painter. On June 17, 1769, his work switched gears, particularly after the birth of his daughter, Rosalie, who was to be one of his ideal subjects depicted in his works. Little girls reading became a favorite subject among Fragonard's works during this domestic period of his life. However, much like his former patron, Madame du Barry, he became enraptured in an inappropriate relationship with his wife's 14-year-old sister Marguerite, who became his pupil and assistant, and the two completed a number of art pieces together.
Regardless of his affair, in 1780, he and his wife gave birth to Alexandre-Évariste Fragonard, his son, who like his father, mother, and aunt, would become a talented painter in addition to becoming a sculptor. After the French Revolution, Fragonard held administrative positions at the Louvre, but his work fell from favor and the accomplished artist, Jean-Honoré Fragonard, died in relative obscurity as the result of a stroke on a Paris park bench on August 22, 1806 while eating ice cream.
View our Jean-Honore Fragonard Gallery
Recent Posts
Albert Lebourg was a French Impressionist painter. He was born in Montfort-sur-Risle on February 1 …

The Finnish painter, graphic designer and photographer Axel Gallen, who was later known as Akseli Ga …

Adolph von Menzel was a realist painter and graphic artist. He was born in Breslau in Germany on D …