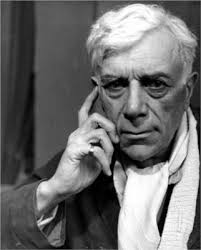 The late Georges Braque is well-known around the globe for being one of the avant-garde art movement pioneers of Cubism, which revolutionized European sculpture and painting. Born in May 13, 1882 in Argenteul, Val-d'Oise, this French painter always had a relationship with the world of art, as his father and grandfather were house painters and decorators, but he knew he did not want to settle to do that for the rest of his life even though he was very well-trained at it.
From 1897 to 1899, Mr. Braque studied artistic painting at the prestigious École des Beaux-Arts that's located in Le Havre, France. In 1902, before attending the Academie Humbert, this painter was awarded a certificate of completion after apprenticing with a decorator in Paris.
After attaining a meaningful sum of experience in the painting field, Georges began to paint in the streets of Paris. His earliest works were impressionistic. Mr. Braque's painting style began to change, little by little, when he began to analyze the style of his colleagues.
In 1907, Georges exhibited his Fauve style painting in the Salon des Indépendants. This exhibit was very successful, as more individuals became fans of his works. This great painter was still being inspired by other painters, but he slowly began to find his own personal style. Georges undertook a couple of more studies in order to know about the effects of light. He became fascinated with simultaneous perspective and geometry and was able to reflect this passion in his painting, which resulted in the Cubist painting movement.
Mr. Braque worked closely with Pablo Picasso who shared his same passion and is considered to be a pioneer of the Cubism painting movement, as well. These two painters even painted side by side in public. Mr. Braque and Mr. Picasso were best friends. Inspired by some of Mr. Picasso's works, Georges invented the papier collé technique.
Not only was he a painter, but Mr. Braque was also a soldier for the French Army. In 1914, he participated in the World War I. He was badly injured; therefore, he had a long period of recuperation, but he was able to make it through the rain and began to paint once again, but this time alone, as Pablo Picasso got married and always seemed to have his hands full.
When he was 30 years of age, Georges Braque married Marcelle Lapré. They never had children, and remained married until he passed away on August 31, 1963. To this day, Mr. Braque is known, around the globe, as one of the least understood painters of our time.